Accidents & Personal Injury
Kentucky Accidents & Personal Injury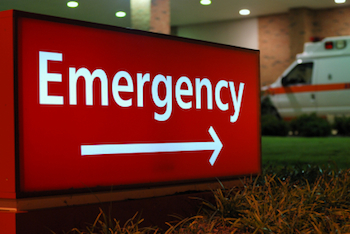 Kentucky accidents and personal injuries can involve a wide variety of events. Personal injury claims are legal claims for damages that arise from and out of the carelessness, negligence, or intentional acts of others, which cause injury to a person. The injuries a person can suffer at the hands of another can be both physical and economic. The injuries that a person may suffer are commonly referred to as damages, and include:
medical bills;
lost wages;
damage to your personal property;
pain & suffering;
humiliation or mental anguish;
a permanent scarring, disfigurement, or impairment;
need for future medical treatment; and
a loss of life.
Damages are intended by Kentucky law to compensate a person for what happened to them at the hands or fault of another. In Kentucky, damages are intended to attempt to make the injured party whole again or place the injured person in a position as if the injury had not occurred. Because we cannot always erase injuries or put the injured person in a position as if the injury did not happen, the law is designed to afford monetary awards to compensate the injured person for what they have lost and suffered due to the injury. In some cases, punitive damages may also be claimed by the injured person. Punitive damages are meant to punish the wrongdoing party for acts that were intentional or grossly reckless.
The Ackerson Law Offices work hard to ensure that our clients get the money they need to pay their medical bills and the wages they have lost due to the injury. We fight hard to get our clients ever dollar that they are entitled to, in order to be fully compensated under Kentucky law. We make sure that insurance companies treat our clients fairly.
The most commonly thought of personal injury type cases are motor vehicle accidents, slip & falls on properties or at businesses, medical malpractices, pedestrians or bicyclists being struck by motor vehicles, swimming pool accidents, boating accidents, nursing home abuse and neglect, dog bites and animal attacks, assaults, negligent supervision of children, dangerous products, and workplace accidents. Each case is specific as to the facts involved.
Contact our firm for a FREE CONSULTATION to discuss your case, the particulars of what has happened to you or your loved one, and what your options are. The Ackerson Law Offices will work hard to get you the justice you deserve, hold the responsible parties liable for their actions, and protect your rights when dealing with the insurance companies.
You can contact us by email (fill out the Contact Us section at the top right of this page or email Kentucky injury attorney Brent T. Ackerson at brent@kyfirm.com or click here to contact us online) or call us directly at (502) 882-5176. We will quickly return your calls and respond to your emails, even on nights and weekends.