Assault & Battery Victim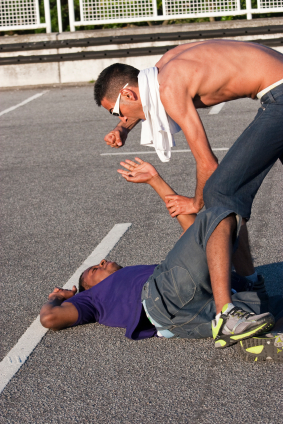 Kentucky Assault & Battery Victims
Kentucky assaults and battery victim claims involve intentional physical attacks of unwanted physical contact or violence upon innocent victims. These type of cases can range from fights, to sexual assaults, to wrongly being restrained or touch by another person. Due to the facts of these type of cases usually involving intentional conduct on the part of the at fault party, in addition to the usual claim for damages being medical bills, pain & suffering, lost wages, and mental anguish, punitive damages may also be available to punish the conduct of the responsible party.
If you or a loved one has been injured or suffered an assault & battery, contact us to discuss your legal options. We will take the time to review your case with you and inform you of what your legal rights are.
You can contact us by email (fill out the Contact Us section at the top right of this page or email Kentucky assault & battery attorney Brent T. Ackerson at brent@kyfirm.com or click here to contact us online) or call us directly at (502) 882-5176. We will quickly respond to you calls or emails, even on nights and weekends.