Boating Accidents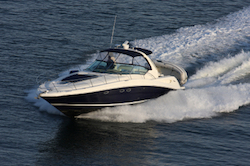 Kentucky Boating Accidents
Kentucky boating, watercraft, and jet ski accidents, can cause serious injury to passengers, other watercrafts, and swimmers. Too often these types of accidents involve carelessness, inexperience, and sometimes even alcohol. Boaters and watercraft users need to be extra cautious, even more so than drivers on roadways, because of the lack of defined travel ways and spaces. In Kentucky, it's important that watercraft users maintain their vessels, operate their watercrafts reasonably, have safety equipment, not allow alcohol on their vessels, and if under the age of 18 have taken a required watercraft education course before operating the vessel.
Negligent and careless drivers of boats, watercrafts and jet skis, cause serious injuries to innocent people on Kentucky's waterways every year. Those injuries may even result in deaths. Our firm represents injured boaters, jet ski riders, and swimmers, and the Estates of families who have lost a loved one in a Kentucky waterway accident.
If you or a loved one has been injured in a boat, watercraft, or jet ski related accident, contact us to discuss your legal options. We will take the time to review your case with you and inform you of what your legal rights are.
You can contact us by email (fill out the Contact Us section at the top right of this page or email Kentucky bicycle injury attorney Brent T. Ackerson at brent@kyfirm.com or click here to contact us online) or call us directly at (502) 882-5176. We will quickly return your calls and respond to your emails, even on nights and weekends.