Child Abuse Victim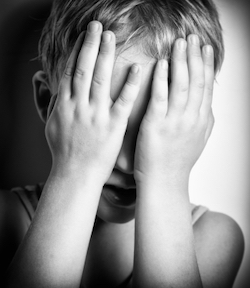 Kentucky Child Abuse Victim
Children in Kentucky, who have suffered physical, mental, or sexual abuse, are some of the most innocent victims. They suffer at the hands of others who use authority and power to prey upon the young. At the Ackerson Law Offices, we represent children and their families who have been victims of abuse. We help families not only seek criminal prosecution of those responsible, but also we help the children and their families seek civil recourse for what they have gone through and will continue to suffer. Children who have suffered some form of abuse incur medical bills, both now and in the future, and will suffer mentally and emotionally for years to come. Helping these children includes getting them the money they will need for their care and future mental and emotional treatments.
Too often, another person's or business' negligence is partially to blame for what happens to children. This includes those who parents entrust to watch their children, such as daycares and schools. At the Ackerson Law Offices, we examine the totality of the circumstances surrounding the abuse and from there determine who also is financially responsible for what has happened.
Our firm represents people in Kentucky, who have been the victim of child abuse. We also represent the Estates of families who have lost a loved one in a Kentucky abuse situation. We will work hard to insure that the insurance companies treat you fairly and obtain payment of your or your child's medical bills, future care, and compensation for your or your child's injuries.
If you or a loved one has been the victim of Kentucky child abuse, contact us to discuss your legal options. We will take the time to review your case with you and inform you of what your legal rights are.
You can contact us by email (fill out the Contact Us section at the top right of this page or email Kentucky injury attorney Brent T. Ackerson at brent@kyfirm.com or click here to contact us online) or call us directly at (502) 882-5176. We will quickly return your calls and respond to your emails, even on nights and weekends.