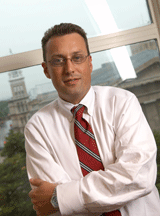 Brent T. Ackerson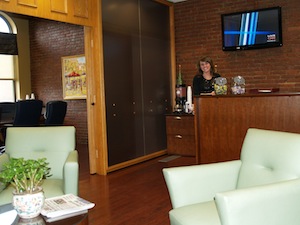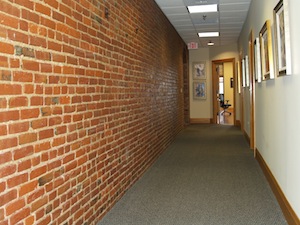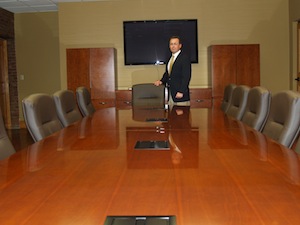 Brent T. Ackerson & the Ackerson Law Offices believe that that every client's case should be handled in the same manner that we would want our family's case cared for. We know that our clients are going through some of the toughest times of their lives. We are experienced, aggressive, and results driven.
Brent's law practice focuses on litigation of Kentucky injury and Kentucky death cases. These cases range from motor vehicle accidents (cars, trucks, motorcycles, watercrafts, etc.), to dangerous premises incidents (slip & falls, dog attacks, swimming pools, trampolines, etc.), to matters involving defective products (dangerous medicines, to recalled products, etc.), to incidents involving children (negligent supervisions at daycares, homes, schools, abuses, etc.), to incidents involving senior citizens (nursing home abuses and negligence, etc.), to workplace injuries (injuries while on the job due to the negligence of others and third party negligence).
The Ackerson Law Offices' legal practice also includes handling employment matters such as discriminations, harassments, wrongful terminations, and healthcare & government whistleblower cases.
Brent is licensed to practice law throughout the Commonwealth of Kentucky, including the United States District Courts for the Eastern & Western Districts of Kentucky. He has also handled cases in Indiana and Ohio on special admissions basis. Brent is a member of the Louisville Bar Association, for which he serves as an appointed Committee Member of the Bar Association's Kentucky Lawyer Referral Services, the Kentucky Bar Association, and the Kentucky Justice Association/Kentucky Academy of Trial Attorneys.
In addition to Brent's law practice, Brent serves the City of Louisville as one of its 26 elected Metro Council Members. As a lawyer, Brent enforces people's rights under the law. As a Metro Councilman, Brent enacts and creates laws that affect the betterment of people's daily lives.
Brent was born and raised in Louisville, where he resides with his wife and two children. Brent was a Kentucky Governor Scholar, recipient of the University of Louisville's Louis C. Kesselman Memorial Award, regional winner of the American Bar Association's Law Student Division's Negotiation Competition, received a B.A. in Political Science in 1997, and a J.D. in 2000. Brent has spent his legal career representing people's rights under the law.
If you or a loved one has been injured or a loved one has died due to the acts of another, contact Brent for a FREE CONSULTATION to learn what your legal rights are. We will review your case and inform you of your options and rights FREE of charge.
Call Brent directly at (502) 882-5176 or contact our office via email (by clicking here). We will quickly return your calls and respond to your emails, even on nights and weekends.