Swimming Pool Injury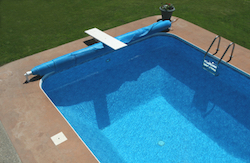 Kentucky Swimming Pool Accidents
In Kentucky swimming pool accidents can be the responsibility of the owners of the property. The areas of Kentucky that deal with swimming pool related injures are premises liability laws. Whether the pool is part of an individual homeowner's property or at a setting such as a school, park, neighborhood pool area, hotel, or resort, the property owner has a legal duty to maintain safety and health standards at the pool. Premises liability laws examine who is at fault and why.
In Kentucky, young children will likely not be liable for their own injuries in a swimming pool. This is usually true even if the young child is determined to have been a trespasser on the property where the swimming pool is located. This is because Kentucky law will consider the swimming pool an attractive nuisance to the young child, and thus considered to have lured the child to it, even if wrongfully entering the property to get to the pool.
Swimming pools have a lot of responsibility and liability that comes with them. Many different matters must be considered when looking into who is at fault for swimming pool accidents and the injuries related to such. Because of the complexities involved, it is advised to have an attorney examine the facts surrounding the pool and the injury to determine who is at fault.
Our firm represents people injured in Kentucky in swimming pools. We also represent the Estates of families who have lost a loved one in a Kentucky swimming pool related accident. We will work hard to insure that the insurance companies treat you fairly and obtain payment of your medical bills, future care, and compensation for your injuries.
If you or a loved one has been injured in a Kentucky swimming pool accident, contact us to discuss your legal options. We will take the time to review your case with you and inform you of what your legal rights are.
You can contact us by email (fill out the Contact Us section at the top right of this page or email Kentucky swimming pool attorney Brent T. Ackerson at brent@kyfirm.com or click here to contact us online) or call us directly at (502) 882-5176. We will quickly return your calls and respond to your emails, even on nights and weekends.