Wrongful Termination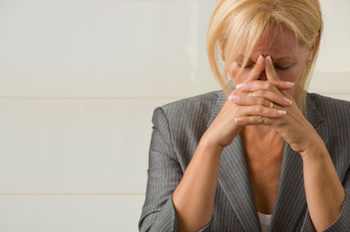 Kentucky Wrongful Termination
Kentucky is an "employee at will" doctrine state. In Kentucky your employer can terminate you at any time, with or without reason, and you can quit at any time, with or without reason (provided there is not a written contract to the contrary). The Kentucky Supreme Court has interpreted the "employee at will" doctrine as meaning: "An employer can fire an employee for cause, without cause, or even for cause that may seem to be morally indefensible. It is only illegal if the employer violates a contract, retaliates against an employee for exercising certain legal rights or if the employer takes action in violation of a protected status (discriminates)." Kentucky employees have very limited protections against bad employers.
A wrongful discharge or termination can arise by:
a breach of a written contract of employment. This contract must be in writing and be for a specific time frame, otherwise without a specific time frame courts will interpret it under the employment at will doctrine, or
Common law (where no contract exists), which requires that the employer fire the employee in violation of a public policy, which must be evidenced by a statute that does not afford a protection to the employee.
A constructive discharge claim is when an employee is forced to quit and then seeks to sue for wrongful termination. A constructive discharge claim may arise if an employer allows a work atmosphere to become so hostile that a reasonable person would feel that they have no choice but to quit. Constructive discharge claims can be difficult to prosecute.
Employment related lawsuits are very technical legal processes, and an employee who feels that they have been wronged should consult with an attorney as soon as possible to protect their legal rights.
If you or a loved one has suffered from a wrongful termination in the Kentucky workplace, contact us to discuss your legal options. We will take the time to review your case with you and inform you of what your legal rights are.
At the Ackerson Law Offices, we fight to punish businesses who wrongly fire employees. We fight to recovery the victim's lost wages and compensation for the injury to their emotional well being. We additionally seek to prevent any future employees from suffering the same humiliation and conduct that our clients have had to endure.
You can contact us by email (fill out the Contact Us section at the top right of this page or email Kentucky employment attorney Brent T. Ackerson at brent@kyfirm.com or click here to contact us online) or call us directly at (502) 882-5176. We will quickly return your calls and respond to your emails, even on nights and weekends.